Shoolini University of Biotechnology and Management Sciences, located in Solan, Himachal Pradesh is a top private university that has been in business since 2009. It is the #1 private university in India with 3000+ placements in top companies, 250+ global alliances with top universities, and 1200+ patents filed among the highest in India.
The university, established in 2009, has earned a stellar reputation as one of the nation's premier institutions for delivering top-notch higher education across a diverse range of traditional and emerging fields of study. At this university, students benefit from comprehensive placement support, expertly managed by a dedicated training and placement cell. Over the years, Shoolini University Solan has consistently maintained an outstanding track record in terms of student placements.
Shoolini University offers many UG, PG, and PhD programs and courses in multidisciplinary fields including Science, Law, Management, Engineering, Journalism, Commerce, Agriculture, Liberal Arts, etc.
Renowned organizations such as ICICI Securities, Glenmark Pharmaceuticals, ICICI Bank, WNS, LG, HDFC Bank, Lemon Tree Hotels, Just Dial, Accenture, TATA, Genpact, and many others regularly visit the campus to recruit students based on their exceptional academic performance. Typically, the average placement packages offered to Shoolini University students range from Rs 3 lakh per annum to Rs 5 lakh per annum.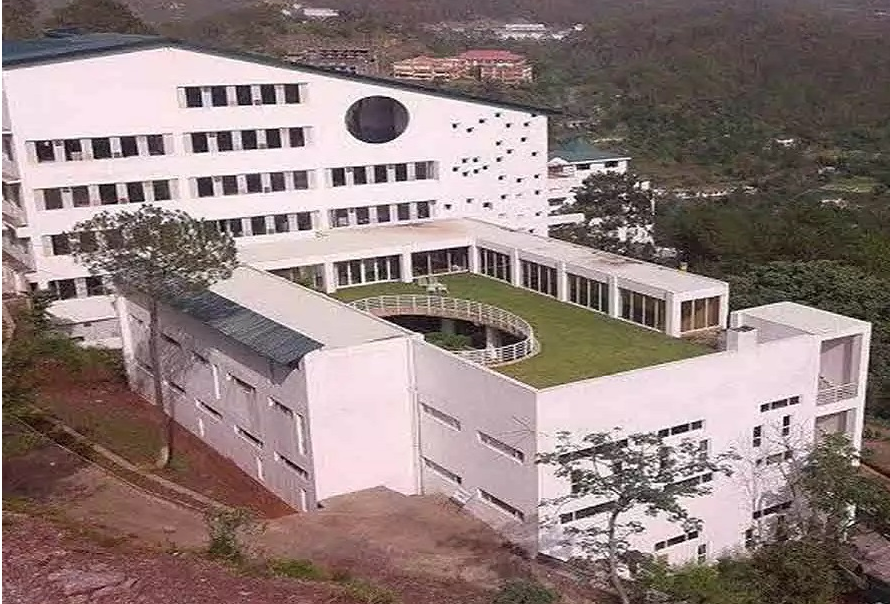 A lot of you might be thinking of getting admitted to Shoolini University as the admissions for 2024 are almost closed now. So, we have provided you with a placement review of the shoolini university that will help you consider all the important factors which are to be recognized and taken into consideration in the long run.
The placement cell of Shoolini University is led by a highly professional team who are purely focused on providing the students with the great opportunities that they deserve. Because of this the final-year students are polished and prepared for their future through a career development program called the SPRINT. This initiative has helped the university gain an immense increase in the placement rate every year and they also put emphasis on providing the students with industry-related knowledge that will help them in grabbing a great placement opportunity in the coming future.
Package offered to batch 2023 was as follows:
Average package offered to Btech/ BE students: INR 7.4 LPA
Average package offered to MBA students: INR 4.5 LPA
Number of UG and PG students placed: 296 out of 472
Pros and Cons as per students of Placement facilities provided by Integral University are:
Pros:
ICICI Bank, Nestle, Hindustan Unilever Limited, etc., are the top recruiting companies that have visited the campus.
The university provides good placement opportunities, especially to the freshers, who get a good start in their careers.
Cons:
Many students have been complaining about not getting placed anywhere.
Shoolini University: Top Recruiters
Nestle
Accenture
IBM
Glenmark
Zydus
TATA Hitachi
Lifecell
HCL
Cognizant
Onida
Cipla
Hp
Hindustan Times
Patanjali
Havells
Reliance Jio
Bank of America
Videocon
Microtek
HDFC Bank
Airtel
Eicher
Justdial
JCB
Aditya Birla Group
Dabur
Mankind
Marico
Glenmark
Genpact
Polaris
Code Brew
Shoolini University Placement Review
| | | |
| --- | --- | --- |
| Particulars | Placement Statistics in 2022 | Placement Statistics @ Shoolini University 2023 |
| Placement Year | 2022 | 2023 |
| Student Placement Percentage | 100% | 100% |
| Highest Package @ Shoolini University | Rs 20 Lakhs per Annum | Rs 23 Lakhs per Annum |
| Average Package @ Shoolini University | Rs 6.8 Lakhs per Annum | Rs7.5 Lakhs per Annum |
| Number Of Companies Visited | 250+ | 230+ |
| Number of Students Placed | 2800+ | 3000+ |
| Quality Employment @ Shoolini University | 29% | 33% |
| Top Recruiting Companies from 2021 | Cipla, Ranbaxy, Abbot, JCB, ICICI Bank, Hindustan Unilever, HDFC, Wipro, L&T etc. | ICICI Securities, Glenmark Pharmaceuticals, ICICI Bank, WNS, LG, HDFC Bank, Lemon Tree Hotels, Just Dial, Accenture, TATA, Genpact etc. |
Shoolini University Average Package 2023
MBA- INR 6.80 LPA
BTech- INR 4.28 LPA
MPharma- INR 3.32 LPA
MTech- INR 3.8 LPA
LLM- INR 2.50 LPA
BPharma- INR 2.18 LPA
Shoolini University Average Package trends of 2020, 2021, and 2022
The average package trends in 2020 were as follows:
MBA- INR 6.50 LPA
BTech- INR 3.20 LPA
MPharma- INR 2.04 LPA
MTech- INR 3.50 LPA
LLM- NA
BPharma- INR 1.44 LPA
The average package trends in 2021 were as follows:
MBA- INR 6.75 LPA
BTech- INR 3.50 LPA
MPharma- INR 4 LPA
MTech- INR 3.75 LPA
LLM- NA
BPharma- INR 1.80 LPA
The average package trends in 2022 were as follows:
MBA- INR 6.80 LPA
BTech- INR 4.28 LPA
MPharma- INR 3.32 LPA
MTech- INR 3.28 LPA
LLM- INR 2.50 LPA
BPharma- INR 2.18 LPA
Shoolini University: Course-wise number of students placed in 2021
MBA
Total students: 145
Students placed: 138
BTech
Total students: 171
Students placed: 72
MTech
Total students: 14
Students placed: 5
LLM
Total students: 13
Students placed: 1
BPharma
Total students: 87
Students placed: 39
MPharma
Total students: 33
Students placed: 21
Shoolini University Placement Rate trends 2019, 2020, and 2021
| | | | |
| --- | --- | --- | --- |
| Course | 2019 | 2020 | 2021 |
| MBA | 95% | 89% | 95% |
| BTech | 43% | 42% | 42% |
| BPharma | 43% | 21% | 45% |
| MPharma | 52% | 32% | 64% |